Online teaching jobs China
There are essentially two ways to teach English online to Chinese students. Firstly, you can teach remotely from your own home country, or anywhere else you happen to be. Secondly, you can live and teach in China, working for one of the country's best schools. 
Remote English teaching to Chinese students has been the fastest-growing trend in the ESL jobs in China scene. Its' popularity has absolutely skyrocketed during the COVID-19 pandemic. Why? Because teaching English remotely is not only convenient and varied but also financially rewarding. At a time when travelling abroad is difficult, remote teaching has become highly-coveted.
Besides, the main silver lining of 2020 is that the whole world has woken up to the benefits of working remotely. So we can only assume the upward trend will continue for many years to come.
The wonderful thing about teaching English remotely is that it doesn't matter where in the world you are. The only thing you really need is good Wi-Fi. You could be teaching English to Chinese students from the comfort of your own home or that idyllic seaside town in Costa Rica. It would eb anywhere where you retreated to when this pandemic mess started.
Have the right qualifications, good internet connection and the ability to deal with peculiar time-differences? Then remote teaching in China will suit you just fine.
Teaching English online to Chinese students?
Demand for quality online ESL teachers is super-high in China and reputable agencies are elbowing each other out of the way to sign up new teachers every week.
The country's best schools and language training centres just can't seem to recruit teachers fast enough! Many foreign English teachers left the country at the beginning of 2020 and never returned, leaving innumerable teaching gaps which only online teachers can fill, right now.
The main reason demand is so high right now is because life in China has (mostly) returned to (a new) normal. Schools are open, students are keen to catch up on lost studies and life is grinding on, pandemic notwithstanding. For this reason, the need for English teachers is greater now than it's ever been in China which works in the favour of the foreign online teacher.
Competitive teaching rates, an ever-growing list of benefits and amazing opportunities for newbie teachers: online English teaching in China is where it's all at!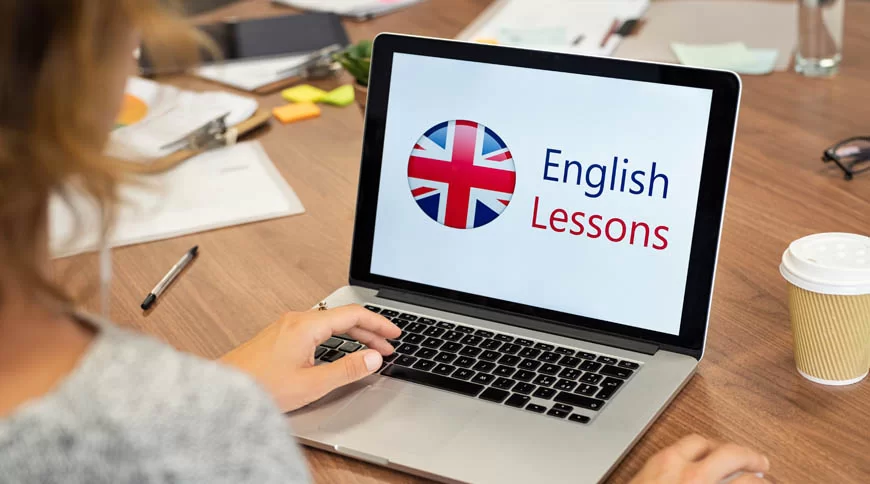 What do you need to teach English online?
The most essential requirements are:
A recognised 120-hr TEFL Certificate (this is a must for China, specifically)
A  Zoom/Skype account,
An excellent internet connection and
The willingness to think (and teach) outside the box
Invest in a good headset/speaker and dedicate a whole room in your home to your virtual classroom. The smaller, the better! Make sure you can close the door. This allows you to truly concentrate and run your lessons without any interruptions.
You should also be a proficient English speaker. And, as you can imagine, have an outgoing and upbeat personality. Online teaching lacks the kind of 'enthusiastic energy' one gets in a traditional classroom so it's up to the teacher to create a fun and engaging atmosphere across a computer screen.
Do I need a degree to teach English online?
The straight-up answer is NO, YOU DON'T!
The more elaborate answer is 'no, you don't need to have one but the best-paid online teaching jobs in China do go to teachers with Bachelor Degrees'.
If you have a degree, you'll simply have an easier time scoring a (better paid) job's certainly possible to teach online without one.
When we said earlier that your pay can also be determined by your qualifications?
Having a degree is THAT qualification.
How much can you earn teaching English online?
The teaching rate can vary quite a bit but usually runs between USD 12 and USD 30 per hour, depending on your qualifications and experience.
The great thing is that every reputable online teaching agency offers rewards and higher pay-rates for teachers who consistently get 5* reviews from students. There is the opportunity to earn a really decent wage teaching English remotely!
Do note that many of the most reputable online English teaching agencies offer a base rate of USD 12-15 per hour. However, they do provide a lot of teaching material and a course outline so your input, outside of teaching hours, can be minimal. This means you can fit more classes into your schedule and more classes equal more pay.
Keep this in mind when choosing your preferred online job in China because it all comes down to time, at the end of the day. A job that pays a slightly higher rate but requires a LOT of preparation on your part, may not be as financially beneficial as one which offers lower hourly rates but requires little to no preparation on your part.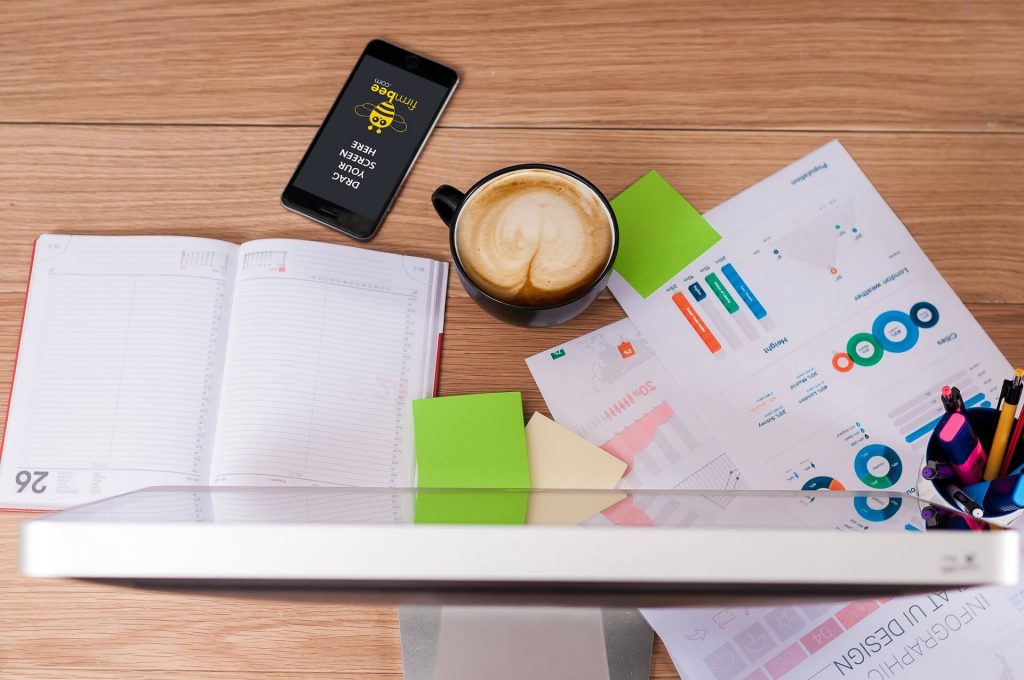 What are the benefits of teaching English online in China?
Remote ESL teaching allows you the freedom to fit in as many classes into your week as you'd like. It's not difficult to work at this as a part-time job, initially, whilst you build a portfolio and get some reviews coming in.
Freedom and flexibility are the most obvious perks but you'll also gain very valuable English teaching experience. Once the world returns to normal, you'll be in a much better place to get a highly-coveted teaching job in China if you have extra teaching experience under your belt.
Also, as is the case with remote working in general, there's the added bonus of being able to work in your pyjama pants so, you know, that also deserves a mention!
The best online English teaching companies are international agencies that offer quality classes to students all over the world.
Here are the best:
With its instant booking options, flexible hours and an exceptional reputation for delivering high-quality education, not to mention USD 26 an hour on the high end, Magic Ears is the top choice for teaching English online to Chinese students. This is a fabulous online platform that's well designed and managed so the whole class booking system is smooth and hassle-free. Magic Ears is fairly new but is already on its way to becoming the best in the game. They offer high base rates and the opportunity to quickly climb up the pay-ladder.
Magic Ears prefers US and Canadian teachers, tailors classes to Chinese students between the ages of 4 and12, runs classes with a maximum of 4 students and provides training and plenty of teaching and tech support.
Preply is a private platform where students and teachers can find one another easily. The hourly pay can run up to USD 60, which is unreal, and Preply offers 24/7 support, abundance training material, a no-contract deal (start and quit at will) and you are free to set your own rate. This is an excellent choice for English teachers who already have online teaching experience.
Commission fees can be steep, especially up the higher end – so you'll earn well but will have to leave one third behind for the privilege.
This China-based online teaching company is considered one of the most reputable agencies for online teaching to Chinese students. It's one of the rare ones that does require teachers to have a Bachelor Degree but offers great hourly rates (up to USD 25) and even cash incentives for new teaching recruits.
GOGO offers one-on-one English classes to Chinese students and requires no pre-planning of lessons, no correction of homework and promises no 'interaction' with parents. If you've taught English in China before, that may well be a huge incentive for you. In return, GOGO just about demands at least one year's experience 'working with children' in any shape or form, be it teaching, guiding or mentoring.
VIPKID does not offer the best base rates, we grant you that, but it is ideal for newly-graduated student teachers. With this platform, you are free to set your own weekly schedule and can get thoroughly trained. You'll have plenty of resources to help you plan your classes and will need to sign up to a 6-month renewable freelancing contract. VIPKID also tailors its English classes to Chinese kids between the ages of 4 and 12.
For all these reasons, and despite it offering teaching rates that start at just USD 7 an hour (up to USD 22), VIPKID is one of the most popular online teaching portals out there. It boasts more than half a million students around the world and more than 50,000 excellent teachers.
This is probably the easiest way to earn money teaching English online in China, or anywhere else. No need to schedule classes and get all complicated: simply sign in, connect with a student who wants to 'chat' and off you go. The site tracks your chat time and pays you accordingly – to the tune of about USD 0.20 a minute.
You don't need to have teaching experience to teach with Cambly and you have complete freedom to determine your own hours without extensive prior commitments. Aimed mostly at adults in China who want to practice and learn English, this platform is just perfect for chatterboxes! Cambly mostly accepts teachers from native English-speaking countries only.
If you'd like more personalised advice about finding the right online teaching company for you, simply contact us. Tell us all we need to know about you (like your age, qualifications and teaching experience) and we can point you in the right direction. All up, there are more than two dozen reputable agencies that offer online teaching jobs in China, each one ideal for a certain kind of teacher.
No jobs

found for Online!