Training Centre Jobs in China
Dedicated ESL training centres have been popping up all over China in the last few years, with the aim to provide extra-curricular English-language classes to young students and adults alike. Classes are held in the evenings and on weekends and the demand for TEFL professionals in these centres seems to be insatiable. Training centres in China hire year-round, they are relatively well paid (given the restricted work and attendance required) and are, perhaps, the most common English teaching positions on offer in China.
Each specific centre (such as Wall Street English or English First) sets out its own distinct curriculum and training material so your preparation work is actually quite minimal. Essentially, these are either after-school or after-work language schools, which are privately owned and highly regarded. Classes are small (up to 15 students), last between 30 minutes and 1,5hr and can include students of varying ages.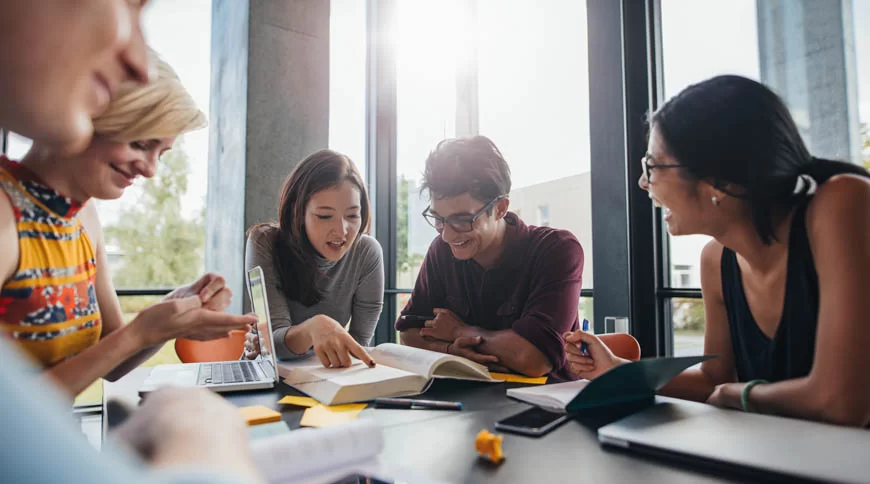 What is unique about training centre jobs in China?
Given that you'll need to follow the curriculum set up by the institution, training centre jobs require very little independent research, a fantastic benefit for first-time teachers who want to learn the trade in what is, essentially, a very organised and supervised role.
Here are a few more stellar benefits of training centre jobs:
Many centres require no prior experience at all (given that you'll need to follow a pre-set curriculum) and offer a lot of in-house support. This is a fantastic option for first-time teachers coming to China – see our Eligibility page to learn more about requirements
Classes are quite small compared with other teaching jobs, usually no more than 10/15 students per class. It's quite common to enjoy one-on-one English classes in training centres
You'll teach all sorts of people of all of ages, giving you a wide-array of teaching experience
Restricted teaching hours (evenings and weekends) allow you to pick up extra teaching hours elsewhere – usually by offering private tutoring to your students
Given these are privately-run schools and the fact that appearance, in China, is paramount, you'll generally enjoy working in much nicer classrooms with better facilities and amenities
Most training centre jobs will not require you to work more than 30hr a week
What's it like to teach English in training centres?
You'll work closely with your in-class assistant and students following the curriculum that's been set out: although this can make your job a lot easier it also removes any room for 'impromptu flexibility' which can frustrate more experienced teachers. Still, the job can be awesome – you'll work only on weeknights and all-day on weekends, with two full days off during the work.
Insider tip: teaching all weekend can leave a lot of teachers exhausted so make sure you negotiate two consecutive days off during the week to create your new 'weekend'
Vacation time for training centre jobs follows the schooling schedule, so you'll have the whole summer off plus all the national holidays, including Chinese New Year. It's worth noting that although training centre jobs allow you to have your weekdays to do with as you please, you actually won't enjoy as many holidays as when working in schools or universities. It's a lot harder to travel extensively when you're committed to a training centre and this is something you should keep in mind. Moreover, training centres require their expat teachers to be actively involved in their admin work, sometimes even in marketing, so make sure you know exactly what is required of you before signing on the dotted line.
Are training centre jobs well paid?
That really depends on whom you ask. Although you'll generally work fewer hours than in other teaching positions, there are some restrictions imposed on you in training centers, the most obvious being that you'll have to commit to working every weekend. In Tier 1 cities, you can expect to earn about 10,000 Y a month (around USD 1,500) although you'll have plenty of 'free time' during the week to add private tuition earnings to your overall deal.
You can browse all of our teaching jobs here or submit your CV directly to us!
No jobs

found for Training Center!