Of all the English teaching jobs in China, university positions are among the most varied, both in terms of remuneration and work schedule. This is due to the fact that universities come in all shapes and sizes, some being high-profile whilst others, much less so. It reasons, therefore, that the most prestigious the university, and the more prominent the location, the better remuneration package you can negotiate. The best university jobs are very well paid, upwards of USD 2,500 a month, however many more pay less. Given the weekday teaching hours involved, can be the most desirable teaching jobs of all in China. In lesser-ranked universities, the salary may not be exceptional but restricted hours and great working conditions can make them very enticing indeed
What is unique about university jobs in China?
There's a great variety in university jobs in China so if you're keen on the working conditions you will likely find a suitable position no matter your level of teaching experience. Naturally, the higher your qualification and the more your experience, the better the pay. Conversely, however, you can still score a university job in China with less experience, for lower pay.
Here are a few benefits of university jobs in China:
You'll be teaching highly-motivated students aged between 20 and 23 years of age
Usually, their level of English proficiency will be quite high, especially in the major Tier 1 cities
As opposed to training centres, you'll only be required to work weekdays and if you're an experienced teacher and know how to prepare classes swiftly, you'll have even more spare time up your sleeve.
Some universities may only require you to work a few hours a week – meaning you get a LOT of time off
You'll have the opportunity to teach small groups (of up to 10 students) and larger ones (of up to 50, in a lecture hall)
You will not only be developing student's oral skills (as with most primary schools) but also their debating, reading and writing skills
Teaching at university is a lot more interactive and challenging and you'll get the chance to discuss complex issues with your students
You'll have a lot more freedom to plan your classes and follow your own curriculum
There are many faculty positions that aren't exclusive to teaching English: you can teach a variety of subjects at universities in China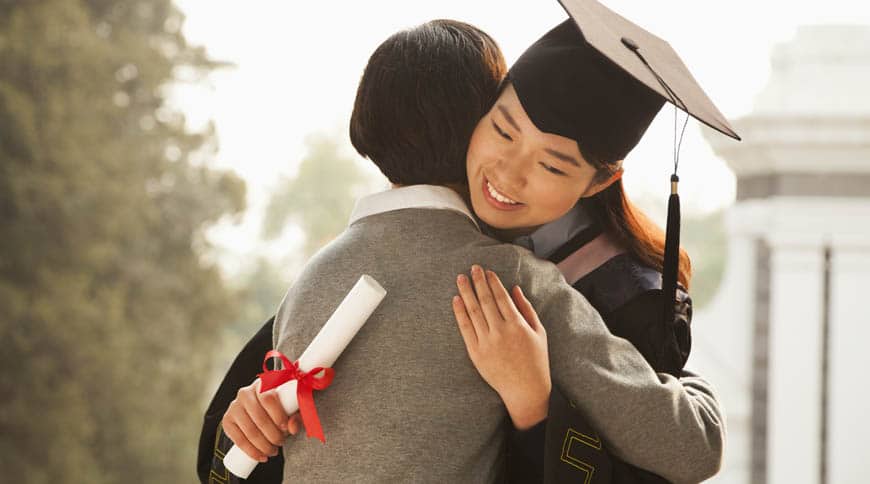 What's it like to teach in universities in China?
As a teacher, you'll enjoy a lot more flexibility and autonomy working in universities as opposed to, say, training centres, where you'll have to follow a pre-set curriculum. Normally, you won't be required to teach more than 20 classes a week, will enjoy having weekends off and be paid during the winter and summer vacations. University eaching conditions are really quite enticing although, given the amount of teaching material you will have to independently prepare, it's fair to say these jobs are not as comparatively well paid as ones in kindergartens and international schools.
Salaries and working conditions aside, university jobs can also be very enlightening in a myriad of ways. Usually, this is the first real taste of 'adult freedom' most Chinese students get yet it's also the first time they are not 'coddled' by their teachers – some students can have a hard time adjusting to this new-found independence.
If you've taught in universities back home, you may find Chinese students to behave a little more like high-school students: they'll copy everything you say, take a million notes and be totally obsessed with test results. Whilst university teaching in China is very much like university teaching anywhere else (flexible and interactive), the students need to be encouraged to make the learning-change to think, critique and reason rather than learn by rote, the way they always have.
All ESL teaching jobs involve plenty of cultural understanding and learning (on both sides of the teacher's desk) and none are more eye-opening than those in universities. This is arguably the most flexible teaching job you could have here.
Are university teaching jobs well paid?
Average university salaries range between USD 1,000 and USD 2,500 per month but, as stated above, you can make more than that in high-ranking positions in some of the best universities in the country. Comparatively speaking, you could be earning a lot more in international schools and kindergartens yet if university teaching is your calling, you'll surely enjoy the excellent overall working conditions.
You can browse all of our teaching jobs in China on this page or submit your CV to us directly.
No jobs

found for University!