City Guide: Best of the Rest
Tier 1 teaching destinations in China may enjoy all the hype and fame yet for every job offered in major Chinese cities, there are countless others fewer foreigners consider. For a multitude of exceptional reasons, these may well be considered the best teaching positions of all. The Best of the Rest, if you will! That's because teaching and living in a Tier 2/3 city can be more enjoyable, more relaxing, less stressful and even more profitable than in any megacity. If that's your thang, that is. IWhat's more, given that jobs offered in 'minor' cities see fewer applicants, it means the can offer a priceless foor in the 'Chinese-teaching door' if you're just starting out and don't have much experience under your belt.
Smaller, more laid-back, friendlier and, in many ways more rewarding and authentic, our Best of the Rest teaching destinations offer a unique experience to ESL teachers. Here, away from impressive expat crowds and touristed centres, you'll find the real China, the one many people never get to see. You'll stand out more in a more remote location – although the term 'remote' is relative – will enjoy superior privilege among your peers and, although you may be paid less than in cities like Beijing and Shanghai, you will also have much lower living costs, allowing you to save even more than you otherwise would. Salaries may only be 20% lower but living costs could easily be 50% lower and there's your saving gap exponentially increased. Living as a TEFL professional in China, more savings usually means more luxuries, more fun and much, much more travel!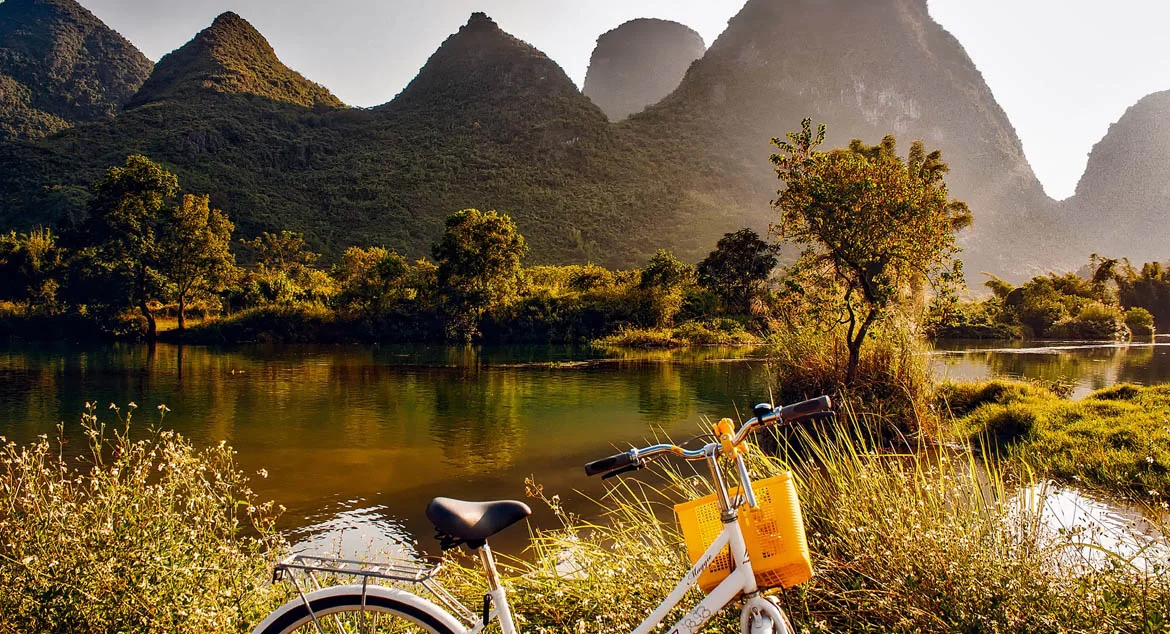 You don't need to be in the heart of Shanghai to be 'connected'. What if you lived just an hour or so away, in a quainter and much more relaxed city? You'd still be totally in the heart of things, close to the airport and to all the 'big city' attractions yet with a day-to-day laidback lifestyle that'll have your Shanghai colleagues drooling with envy. We totally get the appeal of the big city in China, we do, but it can get a bit much after a while. Choose a Tier 2/3 city close to a T1 and you can really have the best of both worlds.
Moreover, remoteness is also relative given your personal interest. For example: an ESL teacher who dreams of spending every long weekend soaking up the rays in Thailand may think Beijing is as remote as can be. They'd tend to choose a city that's in southern China instead, perhaps in Yunnan or Guangdong, so flight times to Thailand would be reduced to just a couple of hours. Yet take a TEFL professional who's been dreaming of adventures in Mongolia or Siberia and they'll think Beijing will be just perfect. Harbin? Even better! Tertiary destinations in China can offer a wealth of benefits, most of which are determined by your personal wishes.
The benefits of smaller destinations are innumerable
Big city life on weekends but quieter and more peaceful working week? Choose a smaller destination close to one of the major cities. Want to immerse yourself fully into Chinese culture? Choose a Tier 2 or Tier 3 city with fewer expats. Want to learn Mandarin or Cantonese? You'll get much more practice when you're surrounded by locals rather than foreigners, as is the case in smaller cities. Dream of teaching English in China but feel overwhelmed at the mere thought of a mega-metropolis? Choose a Tier 3 city – the culture and social shock will seriously be less. We could just keep going!
Here are some of the most popular 'Best of the Rest' teaching destinations in China. And do keep in mind that new jobs, in new cities, come up all the time.
Ningbo – Only 200km south of Shanghai (2-hours by train) Ningbo is a very popular Tier 2 city, the kind that'll see you get stopped on the street by locals to either have a chat in English or take a selfie (they loooove selfies with foreigners). With a population of only 6 million people (we know, small, right?) Ningbo can feel very welcoming and is somewhat easier on the soul, especially as a first-time teaching abroad destination. Being a seaside city means Ningbo boasts a long history of seafaring trade and is very multinational, which also blunts the culture-shock, somewhat. An eclectic mix of architecture, gleaming skyscrapers rubbing shoulders with ancient temples and sparkling new supermarkets vying for customers from local open-air markets, Ningbo is a fascinating and very rewarding city in which to teach. Demand for quality ESL teachers is huge here. 
Qingdao – Considered one of the China's most liveable cities, Qingdao is at the half-way point between Shanghai and Beijing, right on the eastern seaboard. Home to China's second-biggest brewery (what more of a reason could one seek, we wonder?!) Qingdao is a force with which to be reckoned and offers tremendous potential for ESL teachers, even though it's so often overlooked. An interesting historical city with a multi-cultural history that's not often found in China, Qingdao is ideal if you're looking for that off-the-beaten-path teaching destination that delivers entertainment, attractions and a wicked lifestyle, all in one package.
Nanjing – With its wonderful lake, glorious palace and welcoming atmosphere, Nanjing is one of the most delightful places you could choose. This is a hub for weekenders from Shanghai – teachers who need a little escape from the hectic city pace head here to unwind – so how good would it be to live here full-time? With an abundance of outdoor pursuits, better air quality and more immersive Chinese life, Nanjing is the bees' knees of ESL teaching.
Kunming – One of the most resplendent cities in China, Kunming is a hidden treasure that really needs to be discovered. The sheer concentration of parks in the heart of the city, with a stunning lake that's just peachy and an overall very easy-going vibe, this is one of the most enjoyable teaching cities of all. You'll still find French bakeries and foreign-owned pubs and restaurants, Kunming's small but close-knit expat community offering the best of the West whilst leaving the emphasis very much on authentic China. Even if you don't end up teaching here, pin Kunming on your map and come experience this superb city over a long weekend.
Hangzhou – The wonderful juxtaposition of old and new is one of Hangzhou's main draws, let alone the fact that peacefulness is at the very core of its essence. Crazy that, when you learn that this gorgeous city is only an hour's train-ride away from Shanghai. Beautiful Hangzhou Lake, littered with rustic tea houses and shrouded in ancient art and history, is right in the city's centre. Renowned for its ancient silk industry, its amazing bike-sharing system, its blossoming tech innovation scene and for its picturesque tea-growing villages just outside the city's perimeter, Hangzhou can really be the T to your scone. There's a ton of stunning destinations to visit on weekends nearby although your need to 'get away from it all' will undoubtedly be much less if you actually live and teach here.
Yangzhou – Connected to the capital city via the 1,100-mile-long Grand Canal, a magnificent UNESCO-listed treasure, Yangzhou is one of China's smallest Tier 2 cities. A mere 4,5 million people live here which, as you'll soon-enough discover, almost warrants being called a 'village'. This Venice of the East is a gourmand paradise as well as a nature-lover's dream. Dotted among the canals are luscious parks and gardens, ideal for a spot of morning Tai-Chi. The historic centre is likewise a gem to explore as is every canal-side alley and open-air market. There's certainly an expat scene here but we find that ESL teachers in Yangzhou tend to have a more inclusive social sphere, making local friends a lot more readily. You can still be in Shanghai in just 1,5 hours (by train) but your life, here, will be immensely different.
Xi'an – World-famous thanks to its army of terracotta soldiers, Xi'an is undoubtedly one of the more famous Tier 2 teaching destinations in China and, being one of the founding cities in the country, it's absolutely ideal for history lovers. What many don't know, however, is that Xi'an is a powerhouse for scientific studies with an abundance of excellent museums and observatories for the science-nerds among us. With its strong arty scene and cultural flair, Xi'an is one of the most multi-faceted teaching destinations you could ever hope to live in.
Dalian – The hub of the Liaodong Peninsula in north-eastern China, Dalian is the springboard to South Korean adventures and a wonderful seaside location that's just lovely in summer (but brutally cold in winter thanks to the Siberian winds making their way across). Dalian may be one of China's 10 largest cities but still has a small-town feel with close-knit community of expats and locals alike, so it always gets top marks for 'lifestyle, comfort and community' feel from ESL teachers.
Guilin – One of the most breathtaking of the Tier 2 teaching cities in China, Guiling is a stunner in every which way imaginable. Framed by limestone hills that seem to magically rise up into the clouds and built around two lakes, Guilin is a southern belle, bar none. Life is very traditional here and your life will be filled with immersive experiences. There's not much in terms of western comforts (like good western food and coffee) but what Guilin lacks in expat luxuries it more than makes up for in authenticity. Expats head to Guilin in summer from every corner of China, to enjoy the weekend events, cool nightlife, night-markets and wonderful, authentic, food. This small city is well connected, especially in the southern region, so don't fear you'll be too remote to travel.
Harbin – The last thing you'd ever expect to see in a Chinese city is a Russian Cathedral but that's precisely what you'll find in Harbin. No wonder, really, given the proximity to China's northern neighbours – something which may also explains the popularity of drinking festivals! There's fantastic skiing in winter (and an amazing world-class ice festival) and great ways to cool off in summer, including in Jingpo, the second-largest manmade lake in the world jut nearby and Huangtou Mountain National Park, which offers great walking trails and plenty of options to spend entire days immersed in nature. Home to one of the smallest expat communities, Harbin is a brilliant choice for those who want the real China: the one with the best dumplings, plenty of entertainment options and a fellow expat-community that's super easy to join.