Am I eligible to teach in China?
The requirements to teach English in China in 2023 are quite straightforward. Except when they aren't. The eligibility criteria to get employed as a foreign teacher usually cause some confusion, especially as there are some exceptions to the rule. Yet in 2022 (because COVID!) the situation is even more complex. But…that's why we're here!
The key requirement to teach English in China in 2023?
A VALID WORKING VISA!
The primary requirement to teach in China is having a valid Z-Visa in your passport. This is the only type of visa that allows you to work in the country, legally. This means that the requirements of the visa dictate those to teach English in China.
In this sense, being allowed to teach in China is deceptively simple. If you can get a Z Visa, then you can teach. Easy!
Eligibility Requirements to Teach English in China
To get a Z visa, you must satisfy certain criteria – from nationality and age to qualifications and a few other pivotal bits and bobs. It's important to know that there are several exceptions to many of the below-detailed rules. For clarity and ease of info-sharing, we'll detail all those at the end of the guide.
Here are the primary Z Visa requirements:
1. Your Nationality
You must be from one of seven approved countries – UK, Ireland, US, Canada, Australia, New Zealand & South Africa
China has decided that only citizens from these seven countries speak English fluently and may teach their students. Yes, we know – it doesn't always work like that but, to be brutally honest: their house, their rules.
2. You must be a native-English speaker
Very much tied to the first rule, and this one makes more sense, right? If you want to teach English to Chinese students, you'd better have a great grasp of the language. 
Saying that there is scant evidence to suggest teachers from French Speaking Canada or South Africa who speak English as a second language have problems getting a working visa.
3. You must hold a Bachelor's Degree
China has also decided it wants a certain foreign teacher to work there – one with a Bachelor's Degree. The significant news is, however, that the degree can be in any subject. It does not need to be teaching or English-specific at all. There are exceptions for those with higher diplomas but only if they are considered to have the same weight as a bachelor's degree on your national qualifications framework. 
Got a Bachelor's Degree in Making Animals out of Inflatable Balloons? If the degree is legit in your country, then you can teach English in China!
4. You must have recognised and accredited TEFL certification – Teach English as a Foreign Language
A TEFL* certificate is one of the fundamental requirements to teach English in China in 2023. This is best gained online with one of the many agencies that offer world-class courses. TEFL certification is reasonably affordable and is the best first step into a wonderful teaching career, anywhere in the world.
*TEFL certificates: If you don't have this certificate, you will need to get it before applying for a teaching job. In your research, you will come across three varieties of English-teaching courses: TEFL, TESOL and CELTA.
First up, this is what they stand for:
TEFL – Teach English as a Foreign Language
TESOL – Teach English to Speakers of a Second Language
CELTA – Certificate in Teaching English to Speakers of Other Languages (we guess TESOL was too hard to pronounce!)
In some cases may obtain a certificate with both qualifications, TEFL and TESOL certification, from the same provider
Now, they may all seem similar, but there are a couple of important differences.
The first two are very similar and, as far as requirements to teach English in China in 2023 go, you must have a 120-hour certificate. This means you complete the course over 120 class hours.
TEFL courses allow you to teach English to non-native speakers abroad, and this is precisely what you need if you wish to teach in China. TEFL jobs are in foreign countries.
A TESOL certificate allows you to teach English abroad but also to foreigners in your own home country (say, to brand new immigrants). Yes, you can apply for a Z Visa with a TESOL certificate too.
The CELTA certificate is offered by Cambridge University (UK). This is a thorough course, which includes plenty of theory and practice. Cambridge customises CELTA for teaching adults, primarily, so it's not nearly as popular with those who want to teach English abroad. However, if you want to go down the CELTA route
In China, you'll want to have as many teaching options as possible so it's better to have a TEFL, which trains you for teaching people of all ages.
5. You must have a CLEAR Criminal Background Check from your home country
China doesn't want any foreign criminals or those who have committed crimes previously in its midst. We guess this is fair as well. To apply for a Z Visa, you must present a Criminal Record (also called a Police Check) that shows you have no priors.
This also includes minor infringements. If you have any record of an offence in your home country or country of previous residence, you cannot get a working visa. 
Find out how to obtain a Criminal Record Check in your home country.
And don't forget that once you have all your documents, you will need to have them authenticated for the visa application.
6. You must be between 18 and 60 years of age (men) and 55 (women)
This is the working-age bracket for Chinese teachers, so foreign workers must also abide by them.
Chinese schools will be quite blunt in the age bracket they desire. Typically, they will seek teachers who are at least 25 years old (especially if they want teachers to have loads of experience in the field) and perhaps not older than 45. 
For kindergartens, it may even be less than that – they try to filter for things like energy levels and whatnot.
If you are on either side of the 25 – 45 age bracket, it's worth asking about a school's age requirement as soon as possible.  
If there is an unofficial age requirement that's not early years, it might be a school not worth working for.  Older teachers bring a wealth of experience and knowledge and if a school can't understand this, it's probably time to look at other positions.
7. You must pass two Medical Checks
China wants to ensure you are fit and healthy to teach in the country. Primarily, the country wants to ensure applicants don't inadvertently bring illnesses into the country.
The medical check will screen not just for general health but also for things like HIV, hepatitis and tuberculosis.  
The first Medical Examination usually takes place when you're applying for your Z Visa – so you do this through a certified medical facility in your home country. As soon as you arrive in China, you'll undergo a second medical check.
If you read somewhere else that you can wait and get your medical check in China after you leave, that was probably true at the time of publication. As with many things in 2023, that has changed. You now need two medical checks. 
Don't worry: your employer will guide you through this process in China. 
Remember how we said that everyone's story is different? Well, it's true: what if you are not originally from one of the seven approved countries but you studied and gained your Bachelor's Degree from one of the approved countries? Well, this is an exception in some provinces like Shandong but not in others. 
Here are some of the most common exceptions:
If your Bachelor's Degree is in English literacy but you don't have TEFL certification, you can apply for an exemption.
If you don't have a lot of practical hours under your belt but found a job that doesn't require it (say, a kindergarten), you can apply for an exemption to #5. The 'practical' requirement is subjective to each job offer so peruse them carefully. For the most part you can get a job with a degree and TEFL, even if you have no experience. 
If you are qualified to teach in your home country, have a Bachelor's Degree and at least two years experience, you can apply for an exemption. This means that non-native speakers can teach in China. You will find qualified teachers in this situation working for top international schools
Also, you won't need to have TEFL certification to teach a subject OTHER than English, so you can also apply for an exemption here too.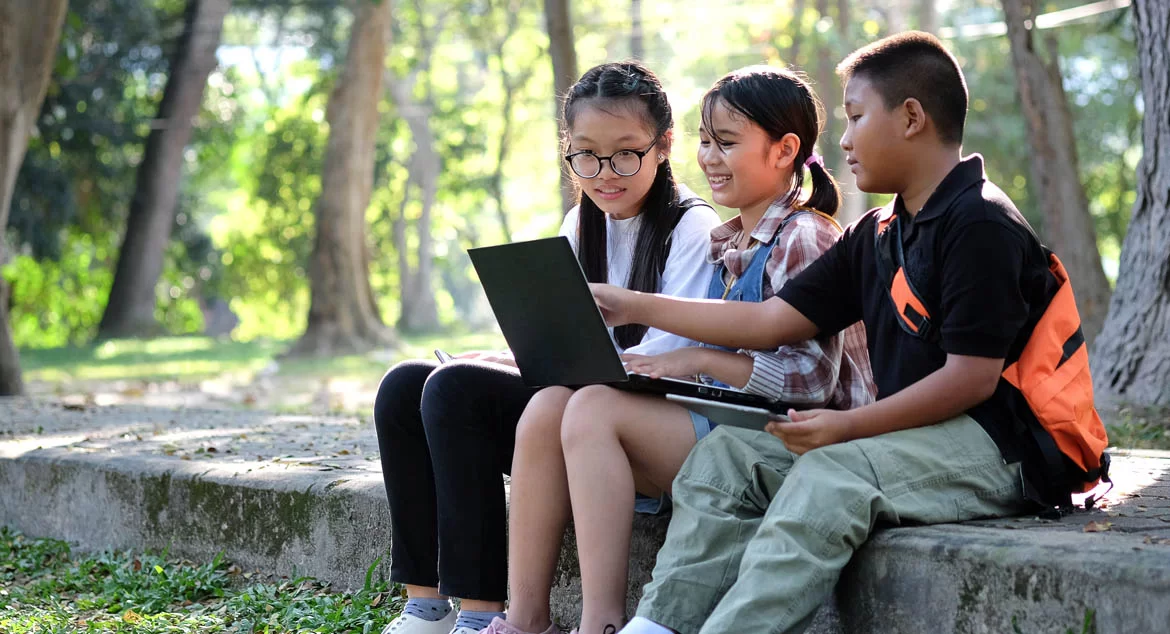 Attributes to find a great teaching job in China
The above are the basic eligibility requirements for a Z Visa and this working visa is the key requirement to teach English in China in 2023.
Yet there are a few more attributes that can help you find a great and well-paid teaching job in China…
1. A go-getter attitude
 proactive teachers with proven track records for being creative and sociable in the workplace do better at finding fantastic teaching jobs in China.
China is not a country that rewards timid, shrinking violets. The culture is well-suited to affirmative people who know what they want and make plans to achieve their goals
2. Finding the right match for you
China has certainly come a long way in the last decade, but you will still find job applications demanding a certain gender and race. Age-old notions still exist, unfortunately, but you need not let this get you down. Contact us and we'll help you find the right teaching job for you no matter your sex and/or race.
There are PLENTY of jobs out there and your aim should be to find with a school and employer who truly values your skills, experience and input
3. Commitment to make it work 
Chinese schools recruiting foreign teachers will typically ask for a time commitment of between 10 and 12 months, as a minimum. After all, finding foreign teachers takes time, effort, and money. Make sure you understand the commitment you'll make when you sign a teaching contract.
4. Financial backup
Sure, you want to teach English in China because it's a financially rewarding thing to do. But you need to spend at least USD 5,000, out of your pocket, initially. You should negotiate your teaching contract to include reimbursement of your expenses (like flights, visa application fees and moving costs) BUT you won't see these funds until months after you've arrived.
Find out what moving to China to teach English will likely cost you
China Teaching and Visa Restrictions Update –2023
This is an ever-evolving situation, however, all the changes at the start of 2023 are positive in terms of a more 'open' China.
China has moved from a Zero COVID to a strategy that suggests will be more welcoming stance. It's now easier to get visas and many of the heavy restrictions for travelling to China have been removed. 
Do your research, talk to your employer or reach out to us if you have questions.
Things are about to get a lot more interesting!
Here are some more pages we think you'll find useful: