Public school jobs in China are renowned for being among the lowest-paid ESL positions of all although the unique benefits of these jobs are substantial so positions can be very appealing, all considered. Having decentralised schooling, China gives some lee-way to public schools on how to complete the pre-set curriculum: basically, every school needs to achieve X by the end of the school year – how they do that is mostly up to them. That means your job is made a lot easier: in public schools in China, there won't be much room for 'off-the-teaching-path' methods with every school having its system already in place. Your job, therefore, will be just to follow it. If you love having your work lined up and following the school's system, this will suit you wonderfully.
When it comes to public schools in China, the options are:
Elementary schools – kids aged from 5 to 10 years of age
Middle schools – from 11 to 13 years of age
High school – from 14 to 18 years of age
Public school teaching semesters in China are:
September to January
March to July
What is unique about public school jobs in China?
With a working schedule that runs approximately from 8.30am to 4.30pm, you can look forward to having evenings and weekends off, something TEFL expats working in training centres can only dream about. You'll also have all school holidays off and can look forward to a laid-back and rather stress-free working life, where class preparation won't take up much of your free time. You'll still be allowed to incorporate your own kind of activities and games in public school jobs, although your options won't be as extensive as they may be in private schools.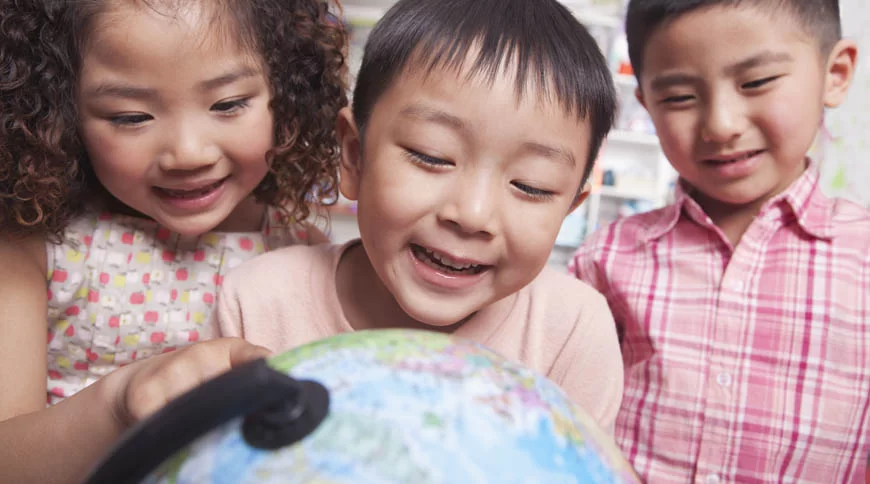 What's it like to teach in public schools in China?
Classes can be notoriously large in Chinese public schools and if you've never taught a group of 45 students, you'll definitely find it a challenge at first. Yet there are plenty of methods in place to keep order in the mayhem, such as small group and pair-work during class. You will also have a local teaching assistant by your side, which is pivotal in elementary schools, where students will have minimal knowledge of English.
You'll be required to work up to about 20 hours a week in a public school but, oftentimes, only half that. That's due to the fact that you may not be the student's main English teachers. Usually, a local teacher will hold the bulk of the English classes, with you coming in for a few classes a week to polish up their comprehension skills – essentially, you'll give them the practice whilst the local teachers will lay down the grammar ground rules. So, although your salary will undoubtedly be lower than in private schools or training centres, you can imagine how enticing public-school jobs can be in China. Lower working hours can more than make up for the lack of big bucks, let alone the fact that you typically won't be required to put in any office work – you can plan your classes at home and only show up to actually hold them. All up, this works out to working about 50% of the year and that is a pretty sweet deal.
Insider tip – Be on the lookout for teaching contracts which stipulate a working term of only 10 months – this is done to avoid paying you over the extended summer holiday.
There's a huge demand for ESL teachers in China's public schools and, as such, these can be some of the easiest jobs to score. You'll still have to hold a Bachelor's Degree and TEFL qualification but some positions may not require extensive teaching experience, especially given the somewhat strict curriculum system in place.
One of the major drawbacks of public-school jobs in China is the lack of 'support' typically given foreign ESL teachers. Whilst in the private sector you may find schools or agencies willing to hold you hand as you settle in (from finding an apartment to assistance in logistical matters) that's not typically the case with public schools, so you'll have to be a lot more proactive in finding all you need to know and do, independently.
Are public school jobs well paid?
Not particularly but when you score a full-time job with only 20 working hours a week and 4 months off a year, it's a pretty sweet deal all-round. You can take home between USD 1,000 and USD 1,600 a month teaching ESL in public schools in China with the highest-paid jobs being about the equivalent of university lecturing. You can browse all of our teaching jobs in China here!
No jobs

found for Public Schools!