How to get a Visa for China in 2021
COVID-19 UPDATE – Due to the current pandemic crisis, China is requiring all foreigners to undergo a 14-day quarantine upon arrival. Moreover, many Chinese Embassies, Visa Processing Centres and Consulates have temporarily closed down and are not currently accepting visa applications. Once they reopen, we envisage a backlog of visa applications which may cause extensive delays. Please contact us here, at China by Teaching, for more expert and up-to-date advice.
Like many countries, China offers a variety of different visas, although only one that allows you to work as a TEFL teacher: the Z-Class Visa. On this page, you'll find a wealth of useful info designed to help you obtain this China work visa.
Even though the process may seem daunting, rest assured that you won't be doing it alone: your prospective employer will carry the bulk of the bureaucratic workload. We won't lie: your first two weeks in the country will feel like a madhouse, as you run from office to office, handing in documents, having medical tests done and whatnot – this is where working with a reputable school really pays off as the best schools in China will offer the best help with your settling-in process.
The visa process can be nuanced and ever-changing. While our explainer video does a good job of giving an overview of how to get your work Visa. We have more information below that deep dives into the whole process and the smaller details involved. Enjoy!
General China Visa Overview
China visa options are numerous and include those specifically for tourists, students and even family members wishing to visit their ESL-teaching loved-ones.
1. Tourist Visa L
If you want to enjoy a holiday in China before deciding if working and living here is for you, then this is your best visa option for a short-term visit. Normally, tourist visas are valid for 30 days from date of entry but can be extended once, about a week before they expire. Whilst yes, it is true that you can convert a tourist visa into a Z Visa once in China (if you fall in love with the place and don't wish to waste time) do note that this option is torturously painful and may just not be worth it, to be honest. Other than that, you cannot teach English on this visa.
2. Student Visa X
Short and long-term student visas are granted to pupils who have enrolled in a certified school/university. As opposed to a tourist visa, this one cannot be converted into a teaching visa at all. You also cannot teach English on this visa.
3. Business Visa M
Solely used for business visits to China, this visa is for those who are scouring factories, meeting clients or finalising contracts. You'll need to have a letter of invitation from your Chinese business contacts to apply for this visa. Note that, once again, this visa cannot be amended once you're in the country and…guess what? Nope, you also can't teach English on this visa.
4. Private Visit Visa S
This is the visa your spouse or close relative (parent, child under 18 years of age or parents-in-law) will need if they wish to visit you, once you've started working. There are two options here: the S1 which allows for stays of more than 180 days, and S2, which allow stays of up to 180 days, only. You guessed it…you can't teach English on this visa either.
NB: if you're caught teaching in China on anything OTHER THAN A Z VISA, you WILL face huge fines and potential deportation. If you value your freedom of travel, your passport AND your teaching future, don't risk it, it just isn't worth it in the long run. While we're at it: don't trust anyone who says they can 'help you because they know a guy'. That's how every real problem starts, in China…
Not sure what kind of teaching job would suit you best? See our ESL Teaching Jobs page to learn the differences between teaching positions in China 
Photo: To teach English in China you will need to secure a Z Visa

Qualification Requirements for China Teaching Visa
Here we are, back to business: getting a Z Visa, the only legal option if you want to teach English in China. This is a two-step process: first, you'll need to secure a Chinese Work Permit and, second, you'll need to apply for the visa.
Since you can only apply for the Z Visa once you have a signed teaching contract in place, get your job sorted first and then come back to step 1.
Be between 18 and 55 years of age (exceptions are made if you are slightly above the max age requirement and find an employer who's keen to hire you)
Hold a Bachelor Degree of any kind (does not need to be English or teaching-specific)
Have TEFL certification
Have at least 100hr practical teaching experience (in Tier 1 cities like Shanghai and Beijing, the minimum requirement is 120hr)
Eligibility requirements to teach in China are interchangeable with Z-Visa eligibility, because holding a valid working visa is the main requirement for teaching here. There are a number of exceptions which can be made, however, so check out our Am I Eligible to Teach in China? page to know more.
Following is a list of all the documents you will need to see you through this entire China visa application process – not every document is needed at every step, however, so we'll detail when you should have what ready.
To apply for this China work visa, you MUST already have a teaching job in China lined up and your employer will be required to provide all the relevant documentation that you'll need.
Passport with a minimum of 6-month validity and at least 3 blank visa pages, although it's always better to have more, given the amount of visas and entry/exit stamps you'll receive
Copy of the details' page on your passport
10 x passport photo as per China visa photo requirements
Copies of your Bachelor Degree and TEFL qualifications, authenticated and notarised
Job invitation letter (supplied by your prospective employer)
China Work Permit Notice*
Clear Criminal Background Check from your home country * (notarised)
Correctly filled-in Z Visa Application form (here's a printable pdf)
Any additional documentation they might request  *details below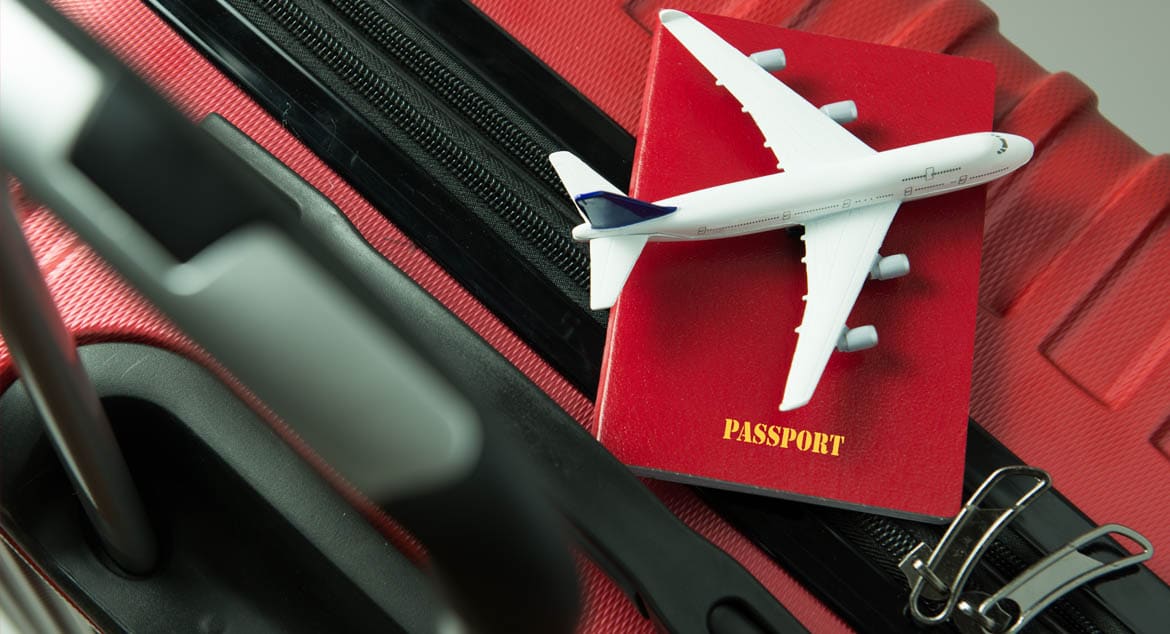 How to Apply for a China Teaching Visa: Step-by-Step Guide
The China Z Visa application process may see overwhelming at first but, in reality, it's quite straightforward and not at all daunting, especially when you consider that your prospective employer will be doing most of the bureaucratic run-around.
Your 9-step guide to securing that visa? Right here!
Step 1 – Obtain your China Wok Permit Notice
Once you have a job offer in place, your prospective employer will provide you with a job invitation letter and, with this, you can apply for a notice to secure a work permit. You can get the relevant application form and whatever other documents are needed directly from your employer, who'll also guide you through the submission process. Keep in mind that you'll also need to do this step BEFORE travelling to China.
On your end, you will need:
A copy of your passport
A copy of your authenticated qualifications as detailed above (Degree & TEFL)
2 recent passport photos as per China Visa requirement
Your clear Criminal Background Check certificate
Step 2 – Apply for your Working Z-Class Visa
Yet another step to do before travelling to China, your China work visa application must be handed in at your nearest Chinese Visa Application Service Centre. As of April 2019, walk ins are no longer accepted and the process is now a 2-step procedure which you must do, online, through two distinct dedicated websites.
Here's what you should do:
Fill in your online visa application form, through the COVA (Chinese Online Visa Application) website
Book an appointment, online through AVAS, to hand in your documents. Appointments are limited, every day, so it can take up to a month to find a suitable slot – prepare for a possible delay
The above procedure has not yet been adopted by every country, which means you will need to double-check with your nearest Chinese Visa Application Service Centre. At time of writing, for example, UK and Australian citizens can still present a handwritten visa application form, although they still have to make an online appointment and this can still take weeks to secure.
Here are the docs you will need:
Your Work Permit Notice
Your passport, scanned
Passport photo, scanned (unless you can present a handwritten form in your country of residence)
The China Visa Application fee differs by country, so check with a Chinese Embassy in your home country. Do note that Chinese Embassy websites also have a dedicated page on how to apply for a Z Visa.
Step 3 – Receive your Z-Class Visa and double-check it carefully
Once you get your passport back, study your new visa very carefully. It's not all that rare to be granted a visa other than the one for which you have applied. Some stuff-ups happen occasionally so go over it with a fine toothcomb.
The visa will detail entry date and length of stay, the type of visa (Z !) and anything else you need to know. When it comes to any kind of problem, do know that 'ignorance' is not bliss – no matter which class of visa you applied for, what your actual visa states is the only thing that matters!
Step 4 – Move to China
At this stage, with your job sorted and your work visa secured, you're ready for the big move. It's time to finally travel to China to teach!
It's important to remember that, once you arrive in China, time is of the essence. After going through the rigmarole of getting your Z Visa, you'll soon learn that it's only valid for the first 30 days from entry. Argh! This visa is just meant to get your foot legally into the country in order to teach. So, not only do you have 30 days to turn that Z Visa into a Residency Permit, but you must also get on with Step 5 rather pronto.
Your school will likely appoint a local staff member to act as your liaison once you arrive, helping you with all the initial appointments and bureaucratic processes – so don't stress, you will not have to do any of the following steps, on your own.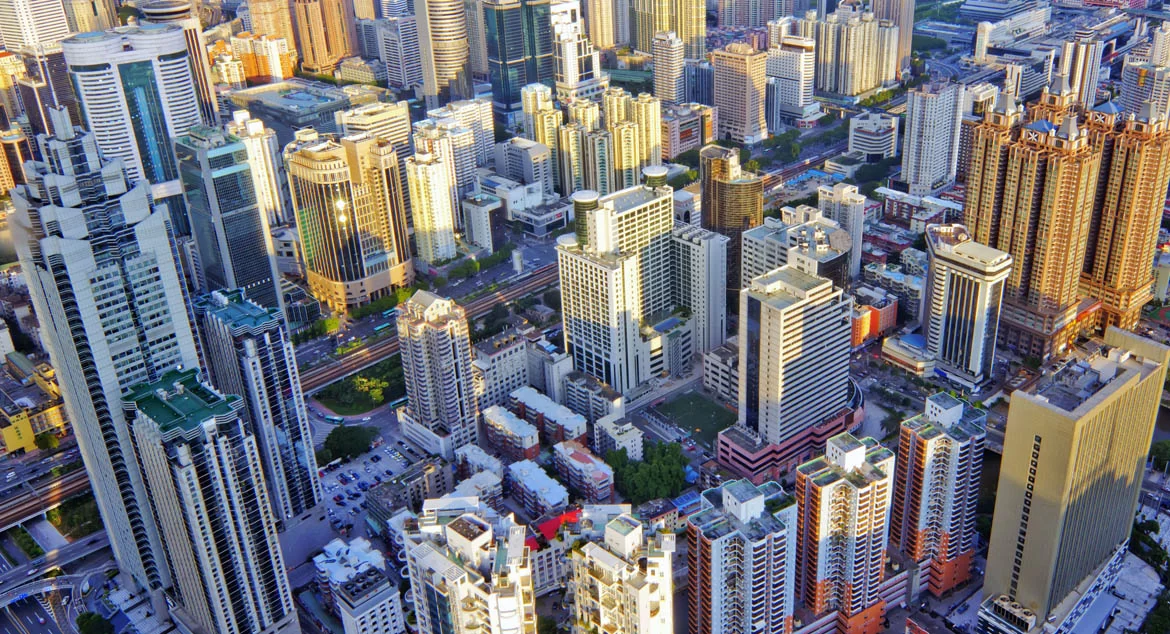 Step 5 – Get Your Police Registration Form
As soon as you arrive in China, you need to register with your local police station, within 24 hours of your arrival.
Most of the time, schools provide hotel accommodation to incoming teachers and hotel management will automatically register your presence with the local police. Once you move into permanent housing, however, you will need to notify the local authorities of your new address – your employer will assist you with this step.
You must personally present:
Your passport
Your housing contract (most often organised by your employer)
A copy of your landlord details (including contact phone number)
Once you have your Police Registration Form, you can move on to the next step.
Haven't considered your housing options yet? Here's our comprehensive teaching in China cost guide, which details some info about your housing options
Step 6 – Get a Medical Check
Everyone who arrives in China to work is required to undergo a fairly comprehensive and time-consuming medical check, which is meant to discount infectious diseases like HIV and drug use. All up, you'll undergo half a dozen tests in a specific hospital/medical centre in your teaching city and your employer, or your appointed liaison officer, will make the appointment and accompany you.
Since it takes a few days to receive all the medical results, and your employer will need this to apply for your residency permit, expect this China visa medical check to be carried during your first week in the country.
This is what you'll need to take along to your Medical Check appointment:
Your passport
Copies of your passport's details, visa and entry-stamp pages
5 passport photos (you'll be going into various medical rooms, all day!)
The medical check-up fee of around 500 RMB, is usually reimbursed one you get the all-clear. It may originally be paid by your employer but do ask beforehand to be sure.
NB Whilst you do have the option of doing your China visa health check at home, before you travel to China, the set of requirements for both you and your doctor are extensive enough to make it a downright pain. And heaven forbid you get it wrong! For this reason, most teachers will simply opt to do it once they arrive in China – this is, by far, the easiest and more convenient option
Step 7 – Acquire Your China Work Permit
Remember that Work Permit Notice you applied for in Step 1? It's now time to turn that ''notice" into a bona fide "permit, again by dealing with the Ministry of Human Resources and Social Security Your employer will also guide you through this process.
Expect to hand in the following:
Your passport
1 passport photo
Your Medical Certificate
Your Police Registration Form (from Step 5), which should now reflect you permanent address
 
Step 8 – Secure Your Residency Permit
To apply for your Residency Permit, you must show up in person at your local Public Security Bureau (PSB) at least one week before you Z visa expires. Your employer will help with this process as they will have to verify that you will be working for them.
Here's the documentation you'll need to apply for your Residency Permit:
Your passport
1 passport photo
Your Police Registration Form
Your Work Permit
A Residency Permit application form, nicely filled-in (your employer will provide you with this)
Step 9 – START TEACHING IN CHINA!
Can you believe it? You're all done! Now you can finally get on with the business of teaching in China.
Mission complete!
Unfortunately, we are limited in the amount of info we can outline without knowing your specific situation. Requirements for Z Visa (as with all visas) in China are oftentimes also be dependent on your nationality.
You can find more answers on our Frequently Asked Questions page, but if you are unsure, contact us here so we can advise you in more detail.