How to become an ESL teacher in China
ESL teaching jobs in China come in all sorts of shapes and sizes or – in this particular case – salaries, working schedules, flexibility, independence and overall workload. If you're seeking English-teaching opportunities abroad for the first time, you may be tempted to simply scroll down for the best-paid jobs of all (we'll save you the hassle, it's the most prestigious international schools), although you'd do well to familiarise yourself with the pros and cons of every type of teaching job before honing in on a favourite. Given that every single teaching destination country is unique, none more so than unique China, so you should probably do this even if you have taught abroad before.
At China by Teaching, we're connected with all sorts of teaching institutions: from some of the most prominent kindergartens, schools, universities and training centres in major capitals (Tier 1 cities like Beijing and Shanghai) to smaller teaching institutes in lesser-known destinations, which we call the Best of the Rest.
Given that ESL teaching is immensely popular in China, there's a multitude of jobs offered all over the country. The great majority of jobs are found in the central, eastern, northern and south-eastern regions, primarily yet jobs really can pop up just about anywhere!
Selecting the right job will therefore depend on two major factors: firstly, it's important to figure out what kind of ESL teaching job you'd like (in this case, continue reading to discover more) and, secondly, hone in on a suitable destination, given your likes and needs. For the latter, our Teaching Destinations page will surely help.
Under the ESL teaching job umbrella is where you'll find an extensive variety of positions. Whilst most people only imagine teaching English in China, there are quite a few jobs which require you to teach other subjects, only doing so in English. Teaching positions in International Schools, for example, will require subject specialisation for secondary teachers and many standard kindergarten jobs will simply require you to speak English to the children whilst you look after them. In the grand scheme of things, these two specific examples can be the best paid jobs of all, granted you are in a prestigious institute in one of the major Tier 1 cities.
Teaching subjects other than English can also be ideal if you are eligible to work in China (see our Am I Eligible Page?) but don't have TEFL qualifications or enough practical teaching hours to qualify for Tier 1 English-teaching positions.
How different can ESL teaching jobs really get? Well, look at this way: you could be paid to play, dance and paint with 2 year olds in kindergartens or required to get into heated socio-economic debates with curious young adults at universities in China. You can be helping out a couple of students supplementing their schooling with you as their English tutor or be following a pre-set curriculum at an international school. The options are nearly endless.
It's important to understand that China is a unique country and ESL teaching jobs here are inarguably different to what you're used to: even if your entire teaching career has been based on kindergarten work, for example, you'll still have to learn the intricacies of that kind of work, here. Surprisingly, this also holds true for teaching in international schools in China, which seem to beat to a whole different drum in China, despite the fact that many are branches of foreign-based schools. When applying for a job, it's worth taking some time to research the specific school to which you're applying, most importantly reviews from foreign teachers who've worked there before. Knowing the kind of teaching environment you'll be heading into is half the battle won!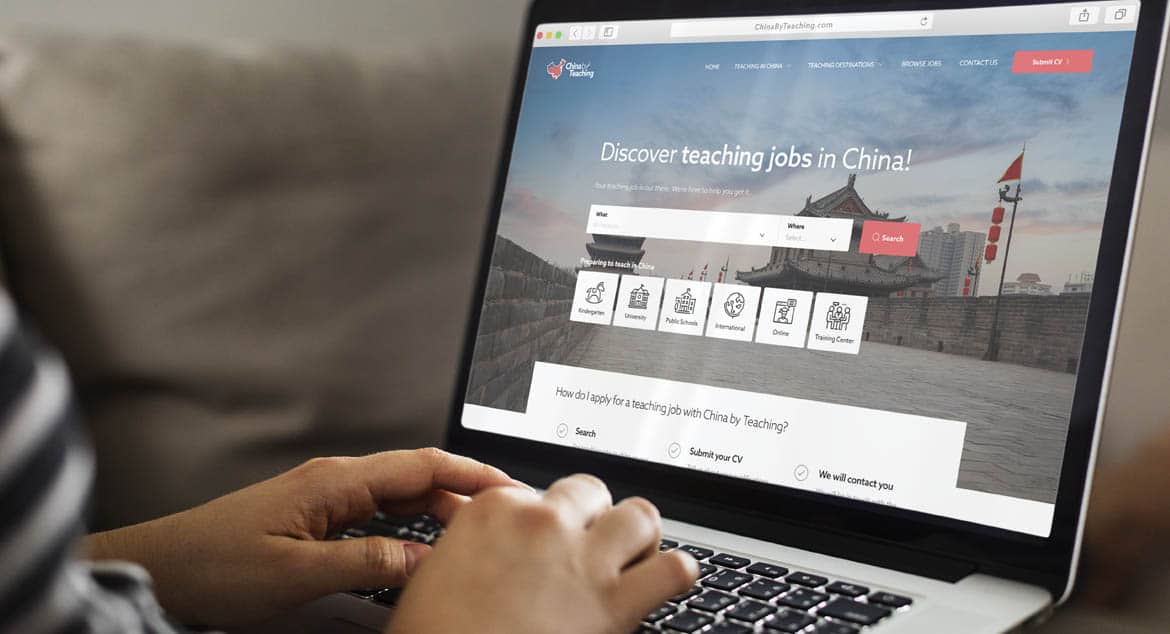 Types of ELS jobs in China
Kindergarten positions are renowned for being among the best paid (and easiest to secure) ESL teaching jobs of all but you really must love working with children. If you're enthusiastic and enjoy being creative at work, kindergarten teaching jobs really rock. High pay, lower working hours, better conditions and overall lower stress-levels translate into enviable teaching positions, for the right candidates.
Public school jobs in China may not be the best paid, yet given your working hours are set (weekdays only) they suit those who love stability, having all school holiday-time off and being free every weekend. Most contracts will include apartment subsidy and flight reimbursement and, although class sizes can be considerable, you'll have a local teaching assistant and training/help along the way, making this one of the least stressful teaching jobs of all. Generally speaking, you'll only be required to teach about 20 hours a week.
If you're experienced and have subject specialization, you can vie for a position with an international school. It helps if you've held a position with the school before (say, a Montessori in another country) but if you haven't, your CV will just need to shine a little brighter than usual. Positions with reputable schools are the best-paid teaching jobs in China.
There's a great deal of variety between these private language centres but they all have one thing in common: curriculums are designed to complement English-language schooling in China so lessons are given outside of normal schooling hours. This means you'll be required to work on weekends and from about 4-5pm every afternoon, yet will still get every morning and two full days off a week (aim to get two consecutive days to make up your new 'weekend'). By and large, you'll be effectively teaching far fewer hours than in other jobs. Just starting out in ESL teaching? This can be an excellent way to get your foot in the door.
University and college ESL teaching positions are perfect for more experienced teachers, those who love planning their own classes, debating with students and feeling like they're making a real difference. Remuneration can be very generous, especially when you consider you may be teaching only a handful of classes a week. For obvious reasons, university jobs are fiercely coveted in China.
Online jobs usually denote a location-independent position, yet online ESL jobs in China require you to be based in-country. Most agencies are in Beijing and you'll be required to come into the office to either pre-record or give lessons live, broadcast to thousands of students. There will still be a lot of work you can do from your Beijing home, however. These jobs are ideal for those who love teaching and their independence in equal measure.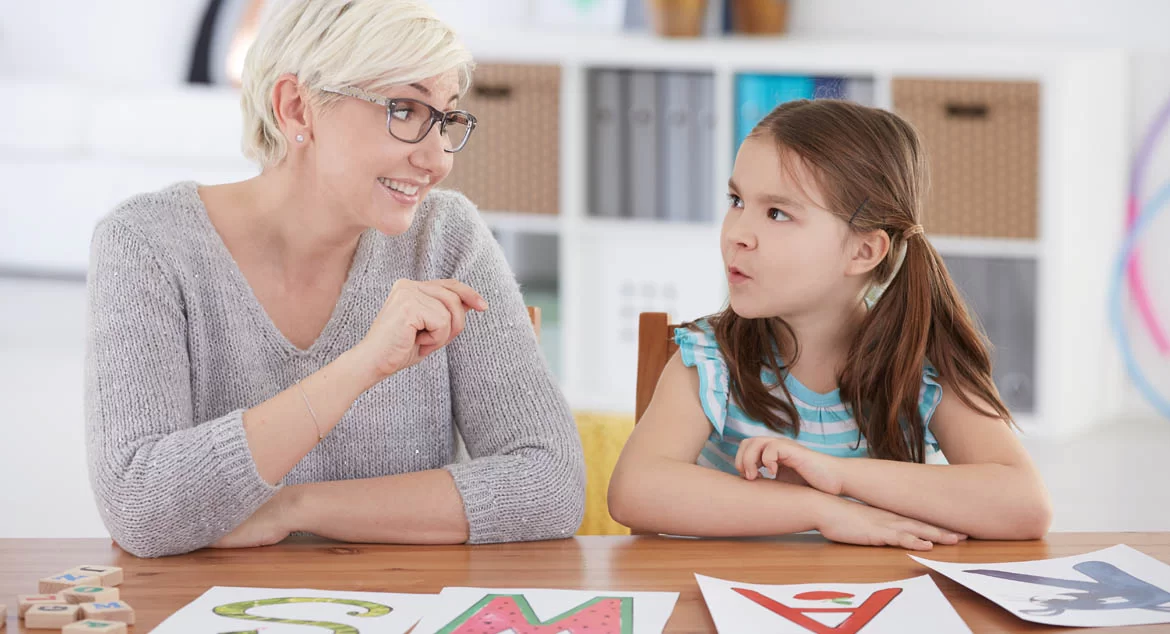 How to be an effective ELS teacher in China
Everyone has the potential to be a good teacher but not everyone knows how to be a great and effective teacher – one who actually makes a difference. When it comes to ESL teaching in China, there seems to be an even greater need for teachers to connect with their students, especially outside of university jobs. Up to the age of 18, Chinese students mostly learn by rote yet as a proud and experienced language teacher, you'll no doubt want your students to understand what they're saying, not just parrot your sentences.
So how do you solve this conundrum?
Be genuine – choose the right teaching job for you
Kids can tell a mile away when adults aren't really interested in them and that's why we stress how the love of working with children is absolutely imperative in kindergarten jobs in China. They'll sniff you out if you're just there for the cushy hours and, what's worse, you'll probably make no impact in their language-learning skills at an age when they could be learning new things at double-speed. So choose a job you like, one that excites and challenges you in equal measure. You may find it difficult to engage Chinese students at first but if you show enthusiasm for the job (and them) you'll help them crawl out of their shell and really learn.
Research and understand Chinese culture
It's so important to get where your students are coming from (figuratively speaking): to know why they may not want to speak up in class or won't get into a 'discussion' with you when they're still young and used to respecting (and not arguing with) authority. Know and understand the local culture of your specific destination (regional differences also translate to cultural differences) and ask foreign colleagues for advice on how to best engage students. Experienced foreign teachers who've been around a while in China are an incredible source of information – tap into that as much as possible.
Perfect your ESL teaching technique and hone in on age-appropriate activities
Teaching kindergarten, primary and secondary school students is different in every country, let alone China. Your ESL training and experience will have already taught you that yet if you have a specific job in mind (like teaching adults in training centre) it's a great idea to research techniques specific to that target audience.
Make your teaching activities short, sweet and fun
ESL teaching activities differ depending on the students' age and skills BUT what they all should have in common is enthusiastic enjoyment from all the students. You can do this by creating fun activities in groups or pairs, that are time-limited to create buzz, excitement and just a little bit of stress. Students' concentration doesn't waver when they're under (short) pressure, so utilise this trick. Make jokes, have a laugh and let students relax in your company and they'll be much more receptive to learning – whether they're 5 or 50 years old.