Teach English in China Guide
The world's largest and fastest growing economy, a nation that's bursting through international doors and one that's undergoing one of the most exhilarating transformations of all: China certainly is an exciting place to experience, right now. If you're looking to teach English in China, you've landed in the right spot – at ChinaByTeaching you'll find all the information and resources you need to help you set up your new life as an ESL teacher in China.
We can help you:
Prepare you CV, ensuring it will highlight the skills we know Chinese teaching institutions covet most
Match you with suitable teaching contracts and, where applicable, help with negotiations
Offer all manner of on-the-ground advice, given that we're actually based IN China
Whether you're looking to beef up your CV with an impressive overseas placement, immerse yourself in Chinese culture, learn Mandarin or are simply researching a unique teaching abroad experience, we endeavour to offer as much info as possible to help you along the way
This guide will cover:
Eligibility & requirements to teach English in China
General overview of the kind of teaching jobs available
The kind of Chinese visa that allows you to work and live here
Overview of popular destinations so you can decide where you'd love to teach
What to expect when you arrive
Overview of the many benefits of teaching in China
Eligibility & Requirements to Teach English in China
The requirements for foreigners to teach English in China can actually be quite different depending on where you choose to go. Generally speaking, however, you'll need:
A Bachelor's Degree (in any subject – it doesn't need to be teaching related)
Recognised TEFL certification (Schools in 1st tier cities like Beijing and Shanghai will usually insist on more hours than schools in smaller or more remote areas)
At least two years' teaching experience
A clear criminal background certificate from your home country
A clear medical certificate from your home country (you'll probably have to take another medical in China, as well)
A certain amount of practical post-graduate experience (once again, this depends on the location and school)
It's important to note that not all schools, in all districts, have the same requirements. Some schools won't insist on your being a native English speaker, for example, if you are fluent. Others might not care about a degree if your TEFL certification and experience are impressive enough.
See our detailed Am I Eligible? page for more detailed info.
Teaching Jobs Opportunities in China
Our ESL Teaching Jobs page offers insight into the kind of jobs are available in China for TEFL professionals.
They include but aren't limited to:
Here's something else to keep in mind: in the last few years, we've seen an increase in the demand for English-speaking teachers working in a variety of subjects (ie. your teaching job need not be limited to only teaching English).
China Visa for ESL Teachers
Applying for a work permitting permit in China – otherwise known as a Z Visa – is quite straightforward, as long as you gather all the right documents and meet all the eligibility requirements.
Here's some important info about Z Visa:
Technically speaking, a Z Visa allows for a 30-day stay, in which time your employer must apply for a Temporary Residency Permit on your behalf, for the duration of your contract
You must, therefore, have finalised your ESL teaching contract before you can apply for your visa
The Z Visa is usually limited to applicants aged between 18 and 60. However, some exceptions can and have been made in special circumstances (ie. if you're over 60 and are incredibly experienced, and find a school that's really keen to have you, they can help you apply for a Z visa under special consideration)
You'll need to supply a passport with at least 6 months validity left (12 is better), a recent passport photo and a completed Z visa application form
You'll need to bring long an invitation letter from your prospective employer in China
You'll find that you may need other supporting documents but they are decided on a case-by-case basis
The visa application must be completed in your home country before you make concrete travel plans
The visa processing usually takes around a week but can take longer if you're asked for more documentation, so get onto this task as soon as you sign your teaching contract
Overview of Teaching Destinations in China
As far as teaching destinations go, China really is an absolute oyster: you can dive head-first into a cultural sea of newness by choosing a remote location, or tenderly test the waters of your own resolve by choosing well-established expat hubs like Shanghai or Beijing. You can work and live in a small and manageable city or blow your mind by landing in a metropolis of 26 million people. The choice is yours.
See our Teaching Destinations page for info on all the great cities we cover and note that we've compiled some great city guides so you can familiarise yourself with each destination and what it has to offer. The most popular teaching cities are:
Your skills, experiences and desires will determine where your China teaching life will start but it doesn't mean that's where you'll have to stay, long-term. The teaching potential in this country is impressive: there's a lot of room to move and grow. It's also interesting to note that the opportunities for ESL teachers in China go way beyond the blatantly obvious. Many expats start as English teachers and, through contacts they make, venture into different opportunities, some of which may seem unimaginable to you now. They score different jobs and even open their own businesses and that's perhaps the most exciting aspect of taking that first tentative step into a new life, in a new country. You'll simply never realise what exciting prospects await you elsewhere if you're always in the same, predictable, place.
What to Expect When You Arrive
Your housing arrangements will most likely be made by your employer so you can settle in straight away. During the first few days in the country, you'll need to:
Here are some of the most common exceptions:
Undergo another medical check with a local doctor
Register your resident address with the local police station (don't worry, your employer will guide you through this process)
Start your application for your Temporary Residency Permit, with the help of your employer
Once you have the legalities taken care of, you can start familiarising yourself with your new home and job!
Benefits of Teaching English in China
It goes without saying that the most priceless benefits of teaching English in China are intangible. For the great majority of our teachers, living and working in China is mostly about the cultural enlightenment, the personal growth and the mind-boggling sensory overload that comes from being immersed in a country so distinct from anything they've ever experienced before. Sometimes, it's just downright bizarre, and that kind of stuff is priceless.
We won't lie to you, life here can be tough for a foreigner, especially when they first arrive. The culture-shock is overwhelming for many. Yet if you fight the urge to throw in the towel at the first sign of struggle, you'll no doubt come to realise what we all have: teaching in China is one of the most rewarding travel and life experiences you could ever have. The good, the bad and the even better.
Financial benefits
On a more tangible note, there's the matter of financial benefits, of which there are many. Although life in China can be as comfortable (and even luxurious) as you'd want it to be, your everyday living costs still come in well below those of most Western countries. The standard of living for ESL teachers hailing from countries like the UK, Australia, Canada and the US, for example, is inarguably higher than the one they could have back home. This is especially true given that foreign teachers are held in very high regard in China and, by consequence, teaching job contracts are incredibly well paid. Most schools offer excellent remuneration packages: many including health care and most include an additional rental payment. When you consider that kindergarten ESL teachers working in bilingual schools can easily take home 24,000 Y a month (USD 3,500) – and, if you're wise, would need less than a third of that with which to live – the numbers simply add up to an amazing standard of expat living. Particularly good at your job? You'll see your pay reflective of your skills. Earning potential is huge in China if you're willing to put in some elbow grease.
The social benefits of joining an expat community
Settle in one of the most popular teaching destinations and you'll stumble upon a very cosmopolitan and international scene. You'll discover hundreds of thousands of foreigners, all who've come before you – some intending to stay only a year or two – and so many, given the above-mentioned reasons, who've ended up staying for many more. Expat life in China is awesome: it's sociable, exciting, unique and ever-evolving. There's always something to do in company and, although you'll have the comfort of knowing we are there to set the ball rolling for you, you'll soon create a comfort blanket that's all your own making. You'll make friends with people from all over the world, you'll share your life, your discoveries and even your bewilderment (trust that you'll be shaking your head a few times the first few months years) but if you're the kind of person (and teacher) who loves challenges and new experiences, boasts an adventurous and curious soul, and is craving to burst out of a restrictive comfort bubble, then head on over to teach English in China.
Travel opportunities
Better financial footing means your travel opportunities are extensive: not only because you'll have a lot more money to splurge on wanderlusting but because you'll have all of Asia at your fingertips. You can explore every province in China (which alone ought to keep you buys for a few years) and be within just a couple of hours flight-time from all major Asian destinations. Coupled with an impressive number of holidays (usually 5 weeks in total, throughout the year), you could be soaking up the sun in Thailand one long-weekend and soaking with baboons in Japan's hot-springs the next. Teach English in China and you can really soak it all up.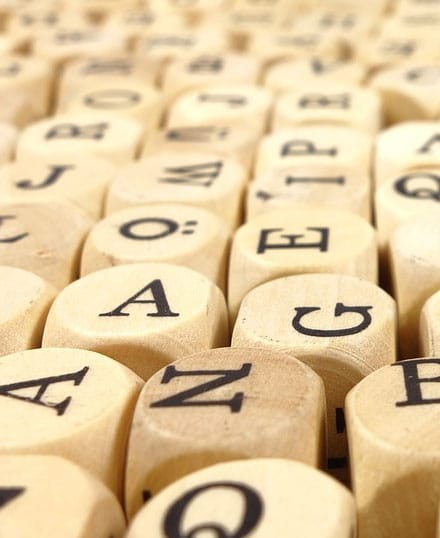 ESL Teaching Jobs
ESL stands for English as a Second Language. There are many different types of ESL jobs available. ESL teachers use their expertise as native English speakers to teach English to students of all ability levels and ages.
More Details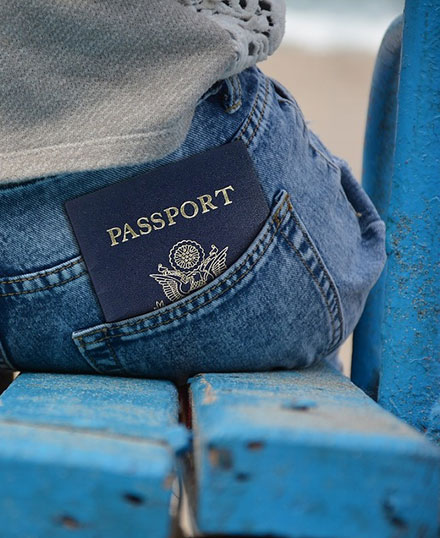 How to get a Visa
To teach English in China you will need to secure a Z Visa. To be granted a Z Visa, you should meet some requirements as a "foreign expert" in order to work as an ESL teacher in China.
More Details